by Francis MacNutt
Jul/Aug/Sep 2011
Our daughter Rachel has brought a little dog, Wyatt (as in "Earp") into our lives. She rescued Wyatt out in Oklahoma last summer where she found him hanging around a group of construction workers who fed him scraps of food. Wyatt is a terrier who looks like Eddie on the TV series Frazier. Anyway Wyatt immediately formed an attachment to Rachel, who truly rescued him, because the other dogs who were in the animal rescue center all died of extreme heat soon after on one torrid summer day.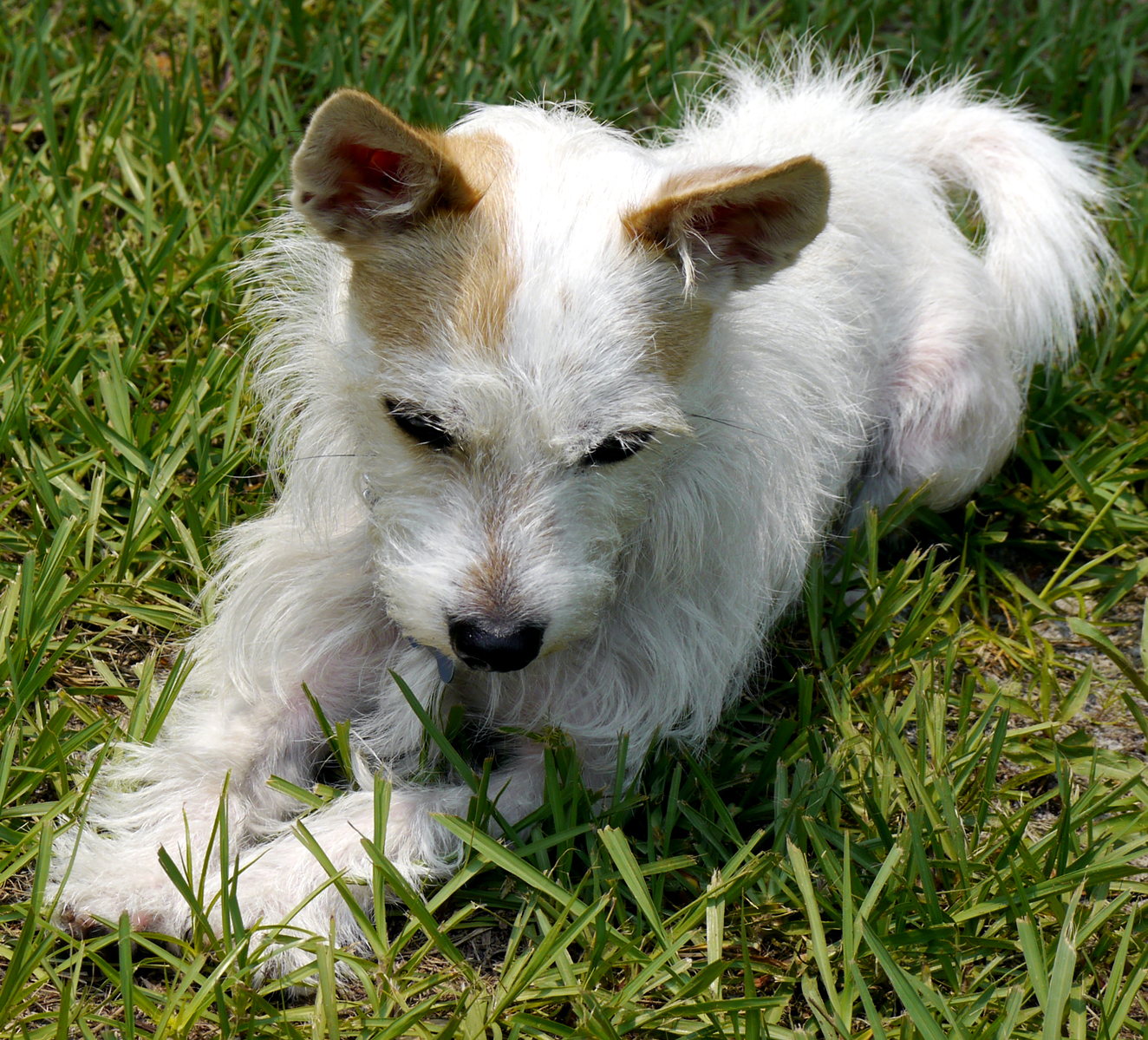 From a spiritual point of view, Wyatt has something to teach most of us: Wyatt realizes he needs to receive love in order to survive. Christians recognize that they need to love others and this is Jesus' great commandment. But often because we try not to be selfish we try not to be dependent and needy. We try to be giving but sometimes we're not so good at being willing to receive. In fact, just yesterday I was reading a medical book that said that some patients are not very good at being patients and resist receiving the medical help they need. The book also says that as people grow older (like myself) they need to change their behaviors so as to make it easier for people to help them. Like so many things in life, it's something which is age–related. When I was younger I had to learn to be patient with older people (as when they would spend an inordinate amount of time at the check–out line in the grocery store searching for their check book. That used to bother me a lot!)
But now I'm the one who may be holding people up in line. Fortunately Judith and all our wonderful friends are very understanding and make generous allowances, but at the same time I am learning that Christian love means that I need to learn how I can make it easy for people to help me without embarrassment. I have to get over my reluctance to go to the head of the line at the airport or to ask for a wheelchair. I realize now that I need to make my needs known rather than fearing that I am becoming a burden. I now try to make it easy for people to help me — to love me.
And Wyatt can provide a lesson in how to ask for love. He jumps in my lap and relishes having his head patted. If we put him down on the ground he doesn't object but he makes it very clear that he has a very real need to be loved, which is second perhaps only to his need for food. So many people that we meet, even though they have the same need deep down inside, have been so badly beaten down that they have learned to ward off rejection by putting on a hard surface to keep people at a distance.
All of us need to learn what is the right balance between being reserved and expressing affection. We also realize that St. John was proud of the fact that Jesus' love for him was special (John 13:23) and that John was the one who was close enough to lean back on Jesus' breast at the Last Supper (13:23–25). As we pray for inner healing we have learned by experience that the most important healing of all is to realize at the deepest level possible that God the Father and Jesus, love us with a very real affection.
---
| | | |
| --- | --- | --- |
| | Francis MacNutt is a Founding Director and Executive Committee member of CHM. | |
---
---